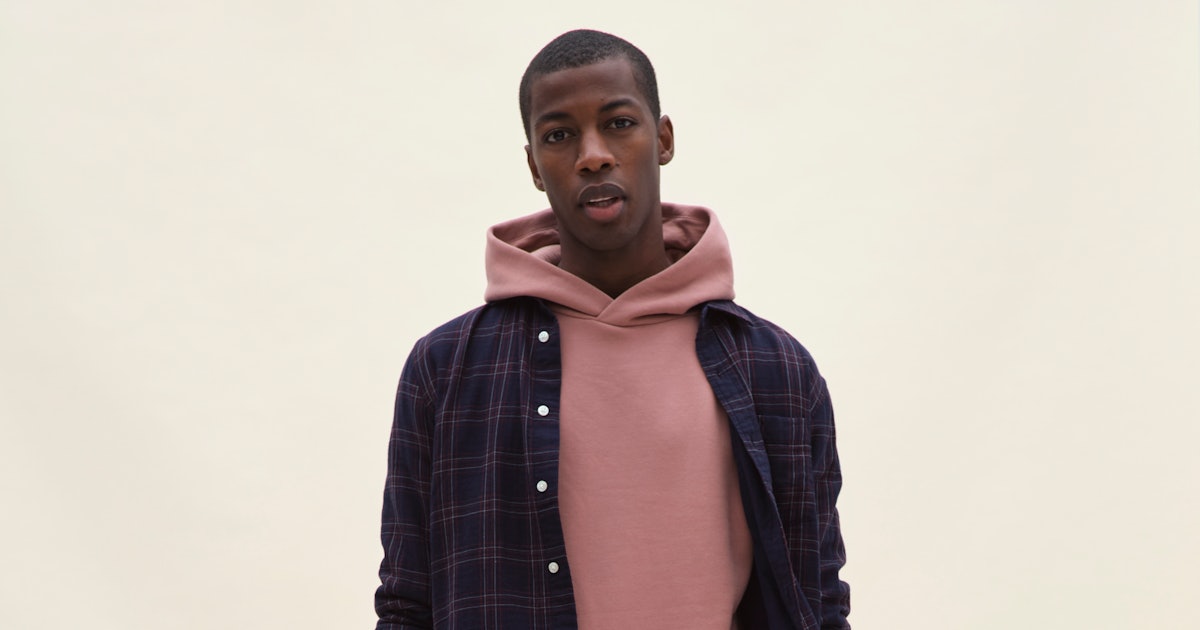 If the last few months have taught us anything, it's to re-evaluate our priorities and discern necessity from superfluity. As we transition to a new normal, we have to consider what is essential and what isn't. This major shift in lifestyle also coincides with transitional dressing.
Fall is known for some of the coziest and most versatile garments out there, but one piece reigns supreme: the go-to hoodie. As we spend more time at home, the need for comfortable yet stylish clothing becomes apparent (and that baggy stained hoodie just won't cut it this time around). Banana Republic Factory has perfected the everyday hoodie through a blend of modernity and versatility. Unlike your typical cotton hoodie, this hoodie utilizes a supple fleece lining and lofty brushing at the back for uncompromising comfort. In addition to its high-quality construction, the hoodie features interior pockets and a clean front for a modern appearance.
The elevated, yet straightforward design allows you to construct polished outfits for a socially distant night out. Or maybe you're looking for a relaxing day of working from home. Either way, the go-to hoodie is the ultimate fall staple. Comfort and value are more crucial than ever, and reliable, high-quality basics are here to stay.
We polled a handful of menswear enthusiasts for their key tips on what they look for in elevated everyday loungewear.
Find Something You Can Move Around In — If a piece works as easily for yoga as it does market runs, that effortless style is bound to be worn on heavy rotation. "I usually like a loose cut that makes it easier to move in — no tight ribbing or cuffs, and lightweight and breathable, so I can layer easily when needed," says Nicolas Lazaro, Community Director at Grailed in Los Angeles.
Smart Design Always Stands Out — "The best loungewear to me feels like loungewear but doesn't look like it," says Montreal-based writer and street-style photographer Marc Richardson. "[I'm looking for] something well-designed, well-made, and well-cut."
Make Sure It Lasts — For New York City-based Highsnobiety Style Director Jake Woolf, durability is a top callout for quality loungewear — second only to fit. "I like sweats that I know I can wash and dry and they'll hold up," he says. "If something meets those criteria, then I'm pretty inclined to wear it a lot."
Versatility Is Key — "In 2020, I need my loungewear to work for me," says Brian Trunzo, Head of Informa Markets in New York City. "What I mean is, I need highly versatile garments. If I'm going to be working from home for the foreseeable future, I need to be as presentable as I am comfortable."
STYLE UP
STYLE DOWN
This advertising content was produced in collaboration between BDG Studios and our sponsor, without involvement from Input's editorial staff. Learn more here.