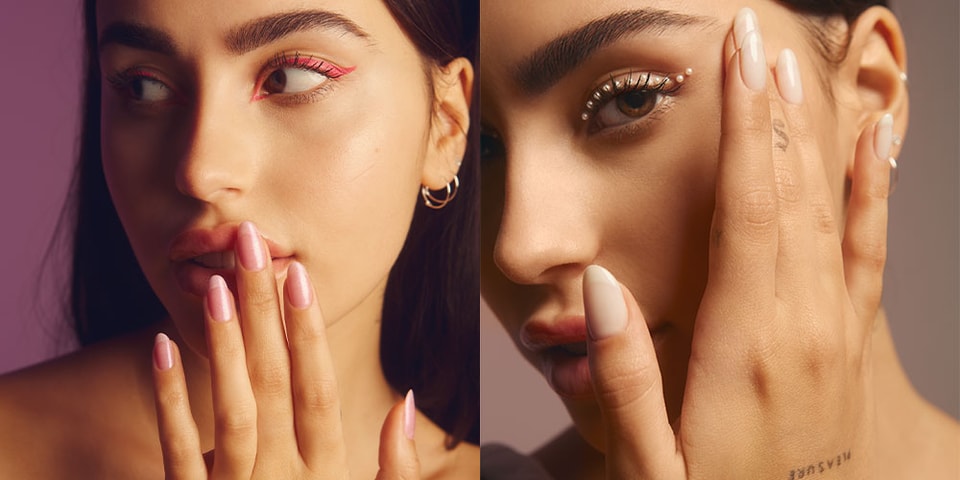 Following up on its festive holiday range, GELCARE has now returned with a new capsule celebrating Y2K nostalgia. The Montréal-based manicure label is set to release its non-toxic nail polish in seven Insta-ready shades.
Paying homage to '00s icons such as Juicy Couture, Britney Spears and Christina Aguilera, the collection is reminiscent of flashy flip phones, jelly sandals and more. "NEW WAVE" boasts an iridescent chrome-like finish with a cerulean blue hue, while "PURPLE HAZE" is a sheer, dreamy pink option.
"ROSE WATER" and "EXTRAAA" are translucent polishes boasting that jelly-like texture, with the latter infused with holographic, glassy glitter. Elsewhere, "EUPHORIA" resembles the night sky with shimmery purple glitter. Rounding out the range are "LAVENDER WATER," a soft milky purple color, and "SOUTH SEA PEARL," a white manicure that features hints of pink, blue and yellow.
Take a look at all of the label's new colors dropping soon. Each polish is free of harmful chemicals such as toluene, dibutyl phthalate, formaldehyde resin and parabens.
You can shop GELCARE's Y2K capsule online on January 21 at 1 p.m. EST. "PURPLE HAZE" will be seeing a later launch on February 14.
While you're here, peep the label's guide to doing gel nails at home.