This edition of the Beckett Pricing Insider is brought to you by GTS Distribution. Watch Go GTS Live – The Hobby's Web Show, every Thursday at 9 PM EST.
2019 Immaculate Collection Collegiate has been out for a few weeks and is now priced in the Online Price Guide. This high-end product delivers on-card autographs and some truly amazing patches. We will take a look at some of the coolest patch cards to come out of this product.
2019 Immaculate Collection Collegiate Premium Patches Rookie Autographs Laundry Tag Brand Logo #145 Kyler Murray /5
The Nike Air Jordan logo is one of the most recognizable logos in the world. Put that on a card of the most highly anticipated rookie of 2019 and an on-card autograph and you have a high dollar card.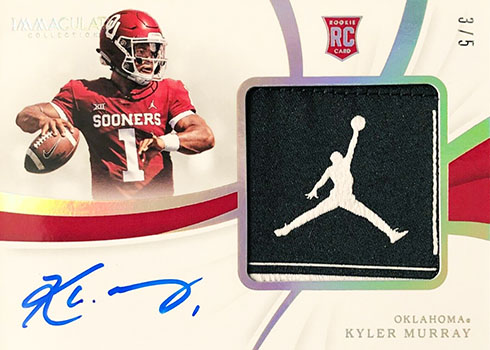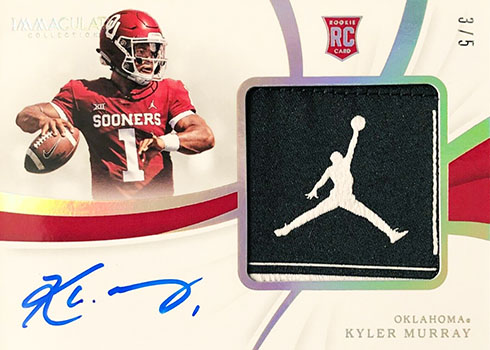 2019 Immaculate Collection Collegiate Rookie Patch Autographs Team Logo Shield #113 Dwayne Haskins 1/1
A lot of people have high hopes for this guy on the Redskins. The Buckeye faithful know how good Haskins can be. Getting a team logo patch would make any Ohio State fan really happy.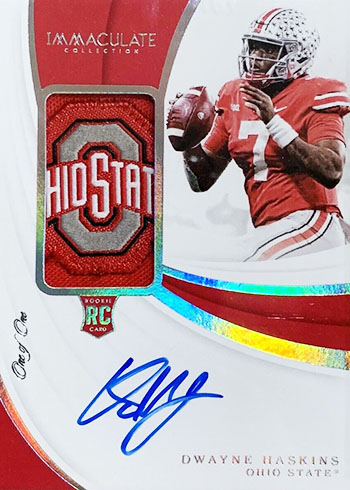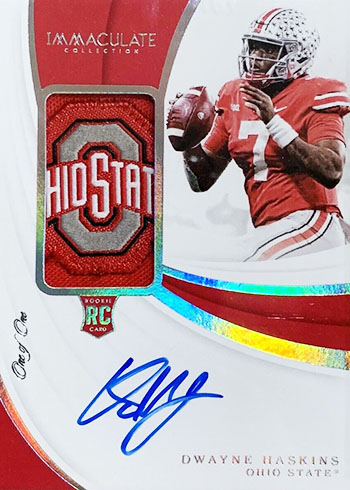 2019 Immaculate Collection Collegiate Immaculate Jumbo Jerseys Bowl Logo #7 Damien Harris /5
This one isn't so much about the player as it is about the crazy patch. The jumbo bowl patches are some of the best patches in the hobby.