As a certain Hermes store has proven, few things hold sway over us like a handbag.
After all, handbags can be collectable works of art. They can be political statements. Even on the most basic level, they are pretty, practical purses to pack your essentials in. Normally, that means a cellphone and a wallet, but these days you'll likely throw in hand sanitisers, spare masks, and other pandemic paraphernalia, too.
Micro-bags, made for Instagram and (now non-existent) parties, won't cut it anymore. Instead, we should turn our attention to their handy, regular-sized sisters. And there are plenty to choose from: Louis Vuitton and Bottega Veneta have unveiled designs that will soon be signatures, while Dior and Gucci have put a new spin on timeless classics.
Here, we round up some of the best ones to get your hands on and make your first post-circuit breaker public appearance with.
Header image courtesy of Louis Vuitton.
1
Louis Vuitton LV Pont 9
Already spotted on the likes of Alicia Vikander and Sophie Turner, Louis Vuitton's latest offering is a strong contender for an everyday bag. Named after Paris' oldest bridge that sits across the Louis Vuitton atelier, the LV Pont 9 features two compartments and two pockets. Need more space? No problem; the bag is gusseted, so expand as you like. It also comes in various colours, including a sophisticated Crème, a vibrant Summer Gold and calming Bleu Orage.
(Photo credit: Louis Vuitton)
2
Gucci 1955 Horsebit small top handle bag
Pulled from the archives, the Gucci 1955 Horsebit bag is a new design with a dose of retro glamour. It gets its name from the double ring and bar hardware detail on its façade (AKA the Horsebit). It comes in several variations, but the domed bag looks best in GG Supreme canvas with a white leather trim to contrast it nicely.
(Photo credit: Gucci)
3
Dior Dioraura Book Tote
Fashion is full of mystics, like Dior's Maria Grazia Chiuri, who saw fit to transform the Maison's iconic Dior Book Tote with this psychedelic pattern dubbed the Dioraura. Inspired by nature's energy and the dream of a perfect world, the pattern couldn't be more timely for our dreary climate.
(Photo credit: Dior)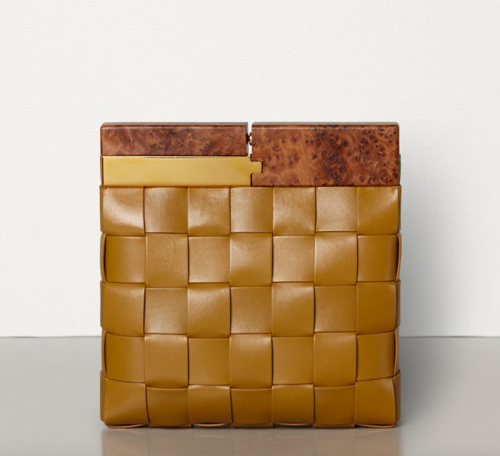 4
Bottega Veneta BV Snap
Running an errand? Do it in style with Bottega Veneta's latest accessory, the BV Snap. Sure to catapult to cult status like the Pouch and Clutch bags, the square clutch features the Italian brand's equally symmetrical intrecciato weave. Even more intriguing is the gold and wooden top handle, which opens up the bag up into a cube to throw your stuff in.
(Photo credit: Bottega Veneta)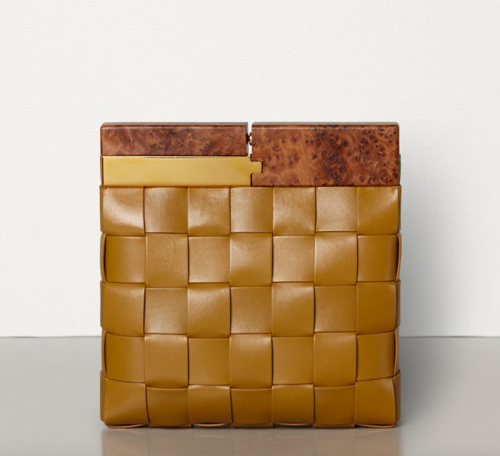 5
Loewe Gate Bucket Bag In Mermaid Canvas
The Loewe Paula's Ibiza collection may have been released at an awkward time (what is a vacation?), but there's still plenty of reasons to nab one of its many tropical-inspired bags. They are peppered with playful prints like this one, and are crafted by skilled artisans in Morocco, Ecuador and more. As a bonus, every bag purchased from now til August 2020 will contribute 40 euros (S$62.91) to projects supporting children affected by the COVID-19 pandemic.
(Photo credit: Loewe)
6
Chloé Darryl braided shoulder bag
If you can't choose between a hobo bag or a bucket bag, go with Chloé's new Darryl design. Although it looks structured, the bag is anything but, with its soft leather shell that easily opens up for you to pack your things in. You can also adjust its strap for a shorter top handle, or a longer one to sling onto your shoulder.
(Photo credit: Net-a-Porter)
7
Fendi Glacier leather tote
It's a coincidence that Fendi's new Glacier tote was inspired by a sturdy doctor's bag. But every other detail is deliberate, from the subtle debossed logo on the bag's grained leather façade to the various slip and zip pockets inside it. And if you're not a crazy about the top handle, just attach the provided strap to carry it as a shoulder bag.
(Photo credit: Net-a-Porter)
8
Celine small Cabas vertical in Triomphe canvas
Celine's monogram, the Triomphe Canvas, may be almost half a century old, but the bright leather trimmings on this bag is new. The French brand has updated its simple, structured totes with colours like white and green, giving the classic design a modern look.
(Photo credit: Celine)