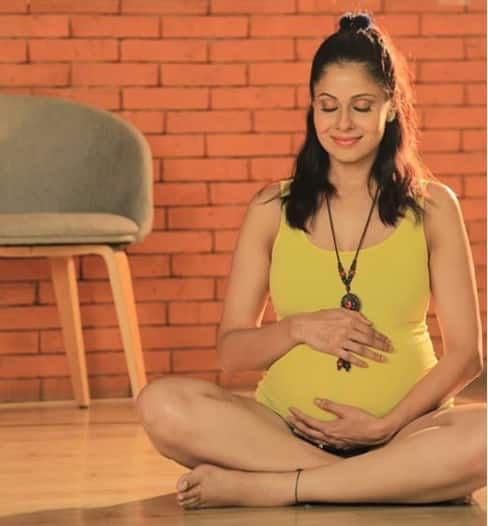 Today, voting happened in Maharashtra and stars turned out in huge numbers in places like Bandra and Santa Cruz. We had top Bollywood stars like Shah Rukh Khan, Aamir Khan, Ranveer Singh, Ajay Devgn, Deepika Padukone, Anushka Sharma, Varun Dhawan and young turks like Tiger Shroff, Ahan Shetty, Tara Sutaria voting as well. TV stars also went out in large numbers to vote for their chosen political parties. Actress Chhavi Mittal Hussein who has worked in shows like Teen Bahuraniyaan, Krishnadasi, Bandini also went to vote though she was heavily pregnant. In a long note, she thanked Mumbai Police for their co-operation and composure but expressed regret at the poor turn-out in her centre.
The actress already has a daughter Areeza who was born six years ago. Some days back, she shared a long note about how she was a much calmer mom-to-be this time round and wanted her delivery to be as natural as possible.
We do understand her concerns about people not being enthused about voting. Stay tuned to BollywoodLife for more scoops and updates!