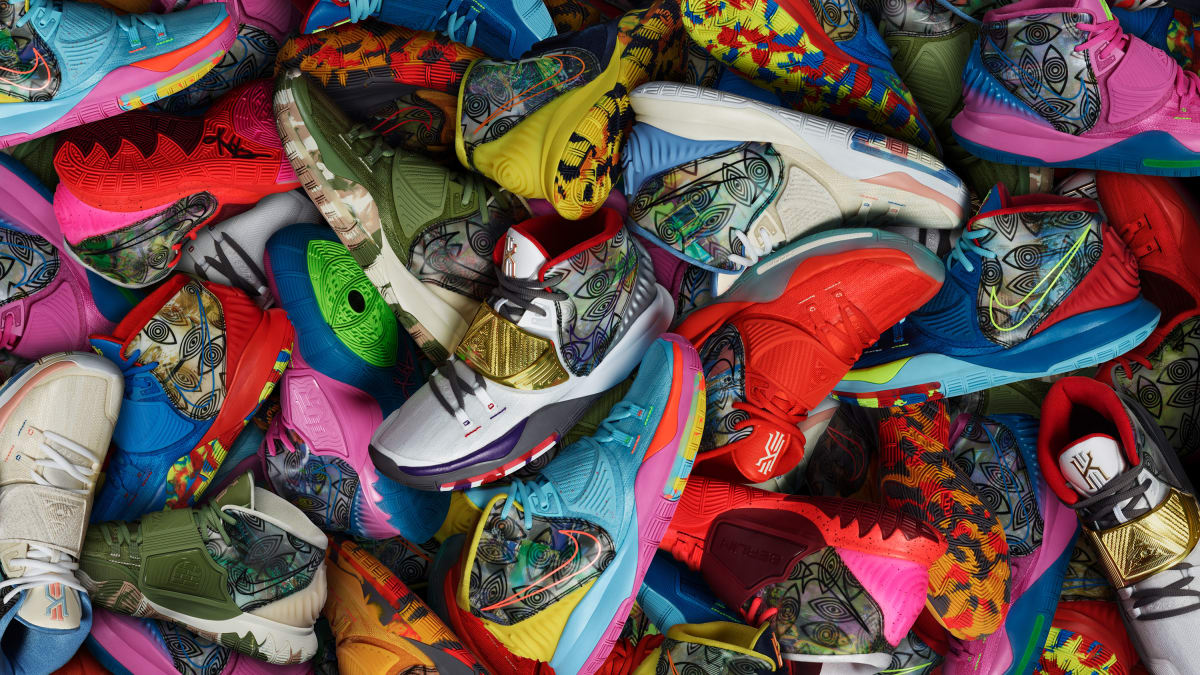 To usher in the Kyrie 6, Nike has put together an 11-sneaker "Preheat" Collection that celebrates Kyrie Irving's connection to the number 11 and his international endeavors.
Not only did his dad Drederick wear 11 when he played, but Irving has worn the same number throughout his career, the metaphor of balance and harmony (1+1) resonates with him, the letter 'K' is the eleventh letter in the alphabet, 'Kyrie Irving' is eleven letters long, he played eleven games at Duke, was drafted Round 1, Pick 1 in 2011 and surpassed 11,000 career points on March 11.
Accordingly, the Kyrie 6 "Preheat" Collection will release in eleven cities with a special meaning to Irving. Beijing, Berlin, Guangzhou, Houston, Los Angeles, Manila, Miami, New York, Shanghai, Taipei and Tokyo have each been assigned a special colorway of the model.
The "Preheat" Kyrie 6 will release on Nov. 11 exclusively in each respective city.